The LSL ACS v5.0 system provides a significant number of reports for analyzing and presenting collected transaction data from SQL database.
More reports are added all the time based on our internal analysis and feedback from our customers.
Report Examples:
All Transactions - By Date: Lists all transactions during a user provided data range.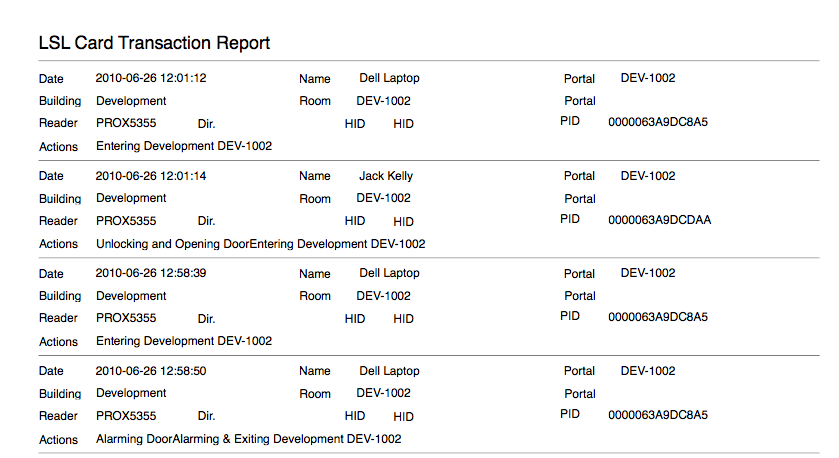 LSL Access Control System v5.0 Overview
What Makes LSL ACS v5.0 So Unique
LSL Enterprise Console v5
LSL LPN-SEC appliance v5
LSL Enterprise Server v5
LSL Communication Server v5
LSL ACS Report Examples v5
LSL ACS Application Notes v5
LSL ACS Specifications v5
LSL ACS Screen Shots v5
For additional information contact us at sales@linux-software.com.